Prepare yourselves for the story of a cat.
My daughter truly forgets nothing. She just turned 4 in December and never ceases to amaze me in the things she remembers.
Two years ago in June, I went rummaging with my Mom & sisters. We stumbled upon a box of 4 adorable kittens, that were being kept in squalor. It was terrible. Being the pet lover that I am, I agreed to take a yellow kitten (because yellow tigers are predominantly male) home to Aubrie, age 2 1/2.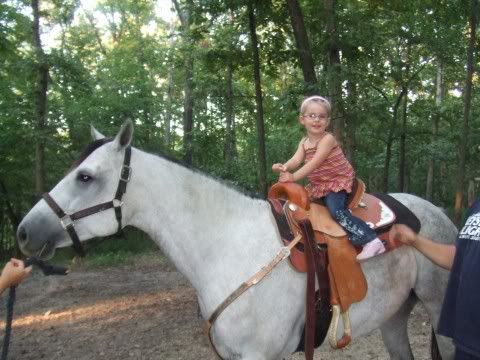 So I took Carl home. He was covered in fleas. That sentence is an understatement & he had an enormous poop ball in his tail. So I bathed him forever & finally got the little guy cleaned up. Aubrie (my mini-me) was instantly in love with Carl. I wrapped him in a towel and she carried him all over the house & was in love with Carl.
At night, Carl went in a small cage in the garage. After a few days, I went to the garage & Carl was pretty much lifeless. I have no idea to this day why. He was eating & drinking the night before just fine. Then I put him in his cage for the night, and the next morning - he couldn't even stand - it was awful.
So we lost Carl. This is sad, but he was so sick that it was a relief. We told Aubrie that Carl now lives in the trees. She was just too little to tell her that Carl had really died.
To this day - nearly 2 years later - she remembers Carl. She talks about how "talented" Carl was. I don't remember him being a talented cat, but apparently he was very talented. She talks about him all the time - that he will come home and live with Maggie. I just can't believe she remembers in detail - Carl the cat. Considering we had Carl about 3 days before he was gone. Amazing!
Now she'd like a new Carl (we'd have to find a tiger kitten that looked just like Carl), or a fish. Her "aminal" love never ends.